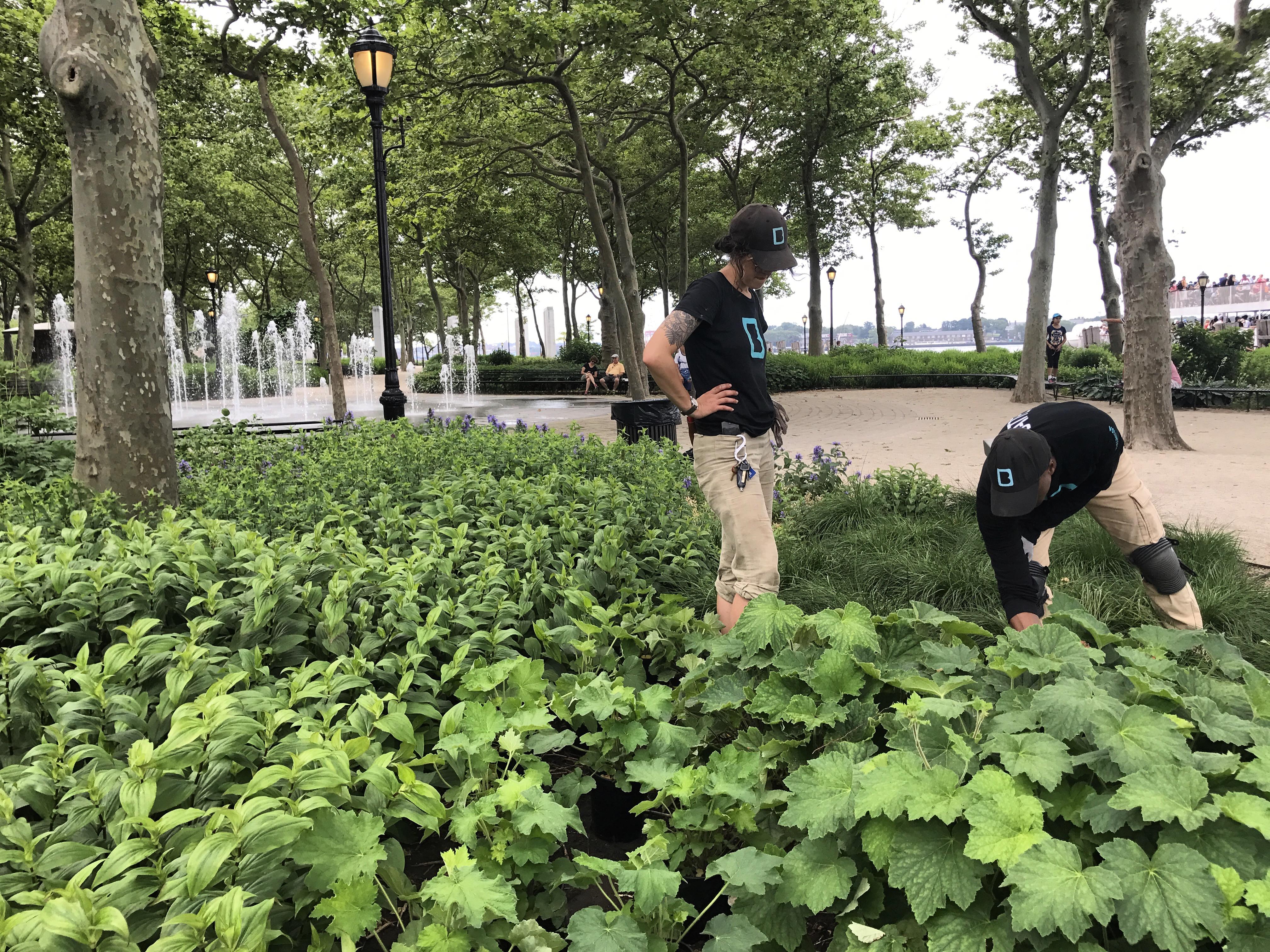 Volunteer with The Battery Conservancy, the nonprofit that designs, builds, and sustains the historic Battery, the 25-acre park at the southernmost tip of Manhattan. Opportunities for individuals include:
Gardener:
 Gardeners work side-by-side with our professional horticulturalists to plant, weed, divide, prune, rake, and perform the tasks required to maintain The Battery's 
beautiful perennial gardens
.
Greeter:
 Greeters are available at information tables from 10:00am to 1:00pm on select weekdays and Saturdays, March through mid-November. Greeters answer questions from visitors about directions, park information, and The Battery Conservancy.
Office and Events:
Volunteers will complete occasional administrative and event production tasks with The Battery Conservancy staff.
Tour Guide:
 Tour Guides lead free hour-long tours to inform the public about The Battery's rich history, landmarks and monuments, SeaGlass Carousel, 195,000 square feet of beautiful perennial gardens, and much more.
Click here to learn about group volunteer opportunities.
All new volunteers are required to attend an orientation, and registration is mandatory.