Meet Alfredo, Volunteer Extraordinaire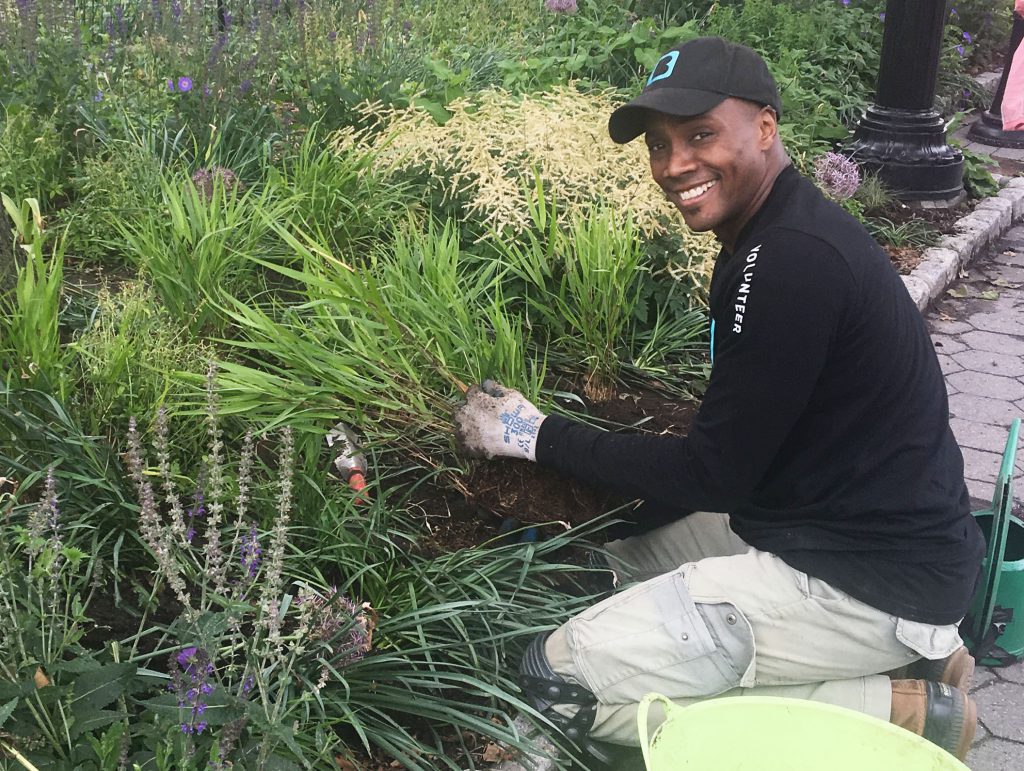 Hope and Spring are inseparable at The Battery. Nature's cycle of dormancy and rebirth serve as a faithful reminder of better times on the horizon.
Our perennial gardens are in full bloom with purple lilacs and pink azaleas. Although the gardeners of The Battery Conservancy are home-bound, our plants, trees, insects, and wildlife continue to thrive and welcome all who come. We credit the park's vitality to years of sustainable garden practices that have fortified its natural resilience.
Even while socially distant, we draw strength from our community and friendships built at The Battery. The 240,000sf of gardens succeed because of the dedicated work of volunteers. Let me introduce Alfredo, our volunteer extraordinaire with over 600 hours in the gardens!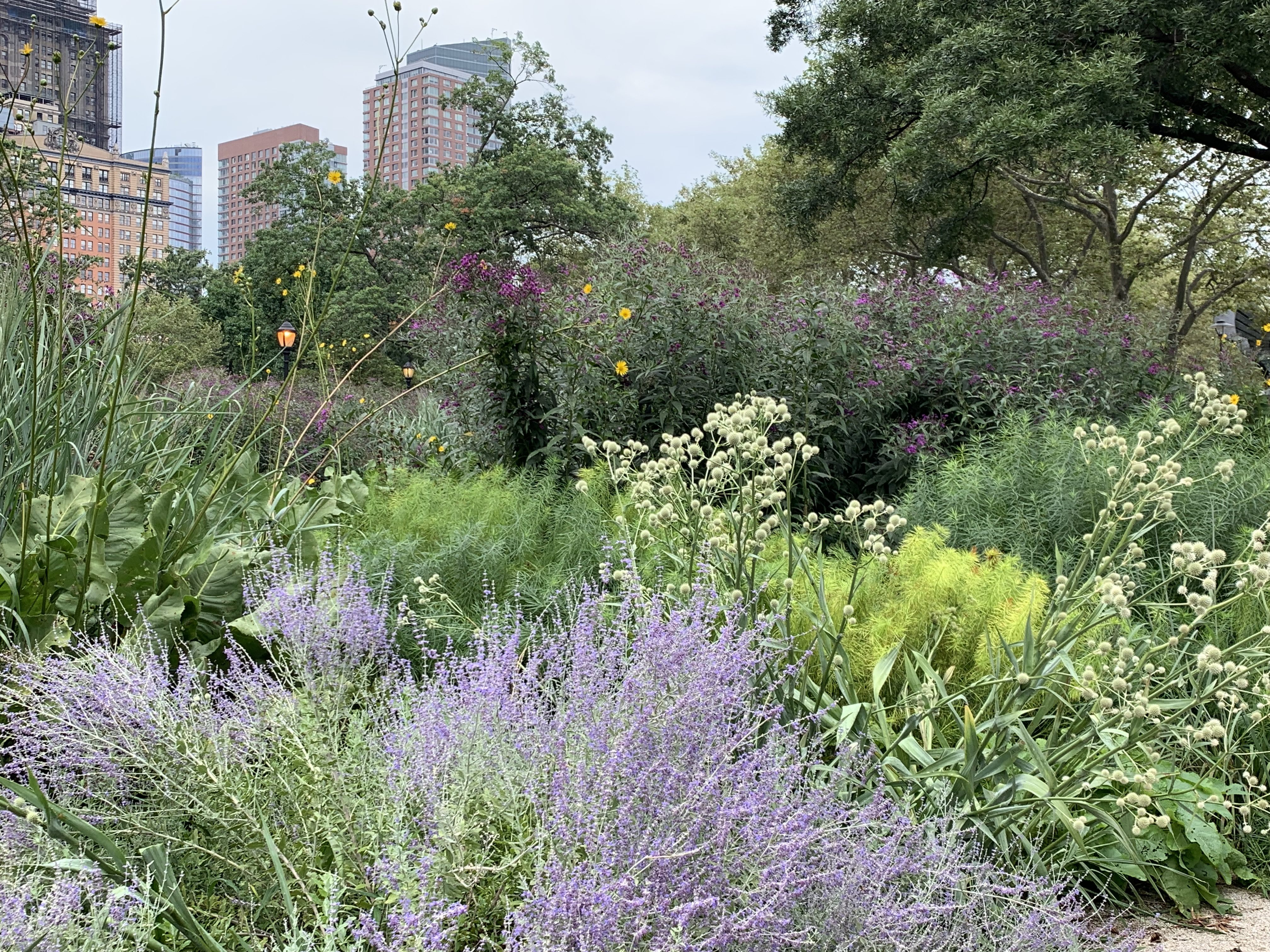 TBC: Alfredo, in your own words, how would you describe The Battery?
Alfredo: [The Battery is] a garden disguised as a park or vice versa. A pollinator's oasis at Manhattan's base. You sit, stand, walk or bike through, you know it's special. My special place. All parks offer an escape to nature, at The Battery you commune with nature. Sit long enough and you'll find something different. Come often enough and you'll always notice something different.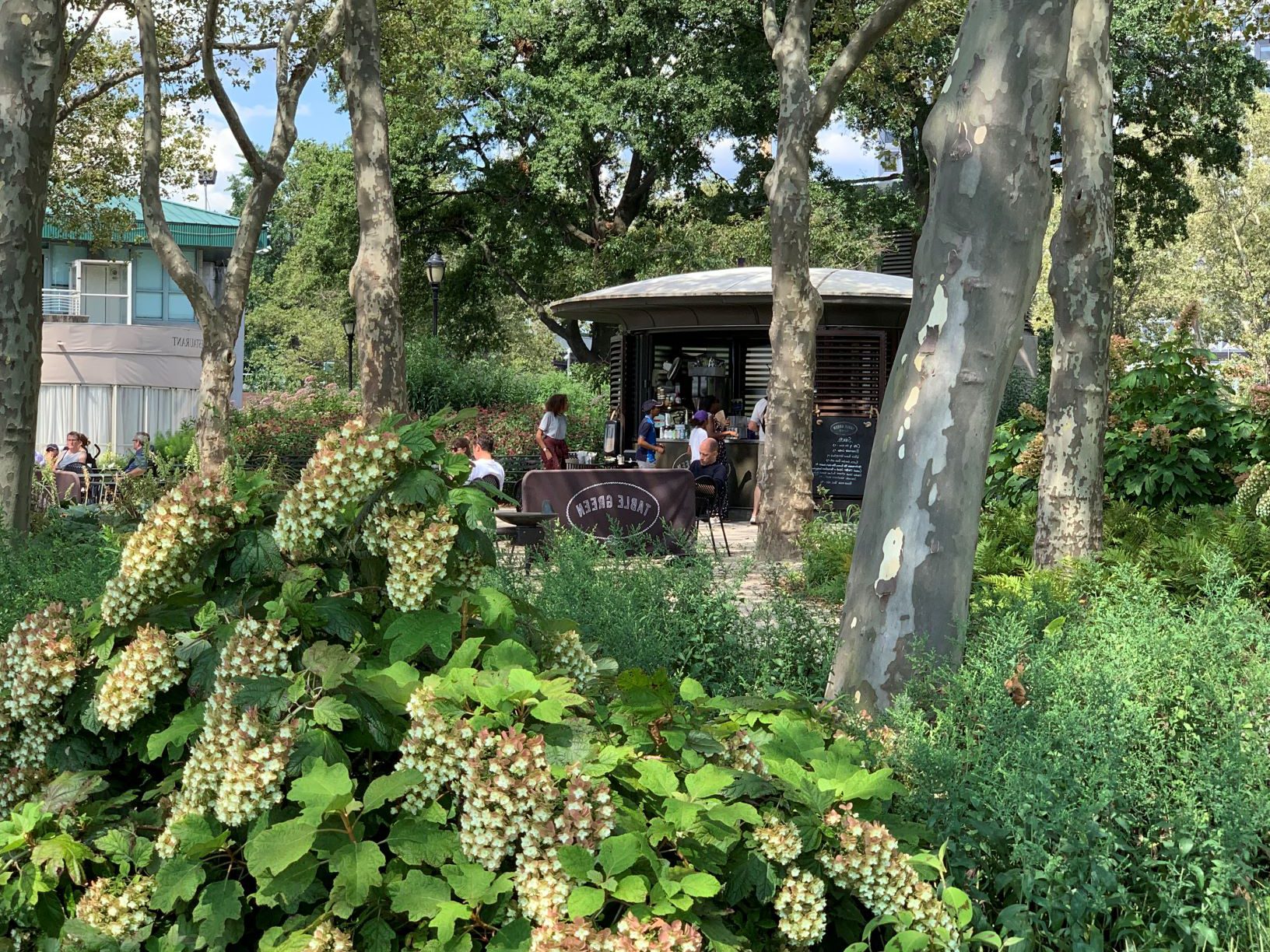 TBC: Describe your first memory from The Battery.

Alfredo: [On my] first day volunteering at The Battery, following volunteer morning orientation, we were given a crash course pruning hydrangeas. [I was] worried I'd kill them, but Gabriela (Chief Horticulturalist) assured us it was ok. They survived and are back and bigger than ever. Every season patiently I wait for their first signs of green, signifying the beginning of spring. They later flower profusely with blooms lasting well into fall.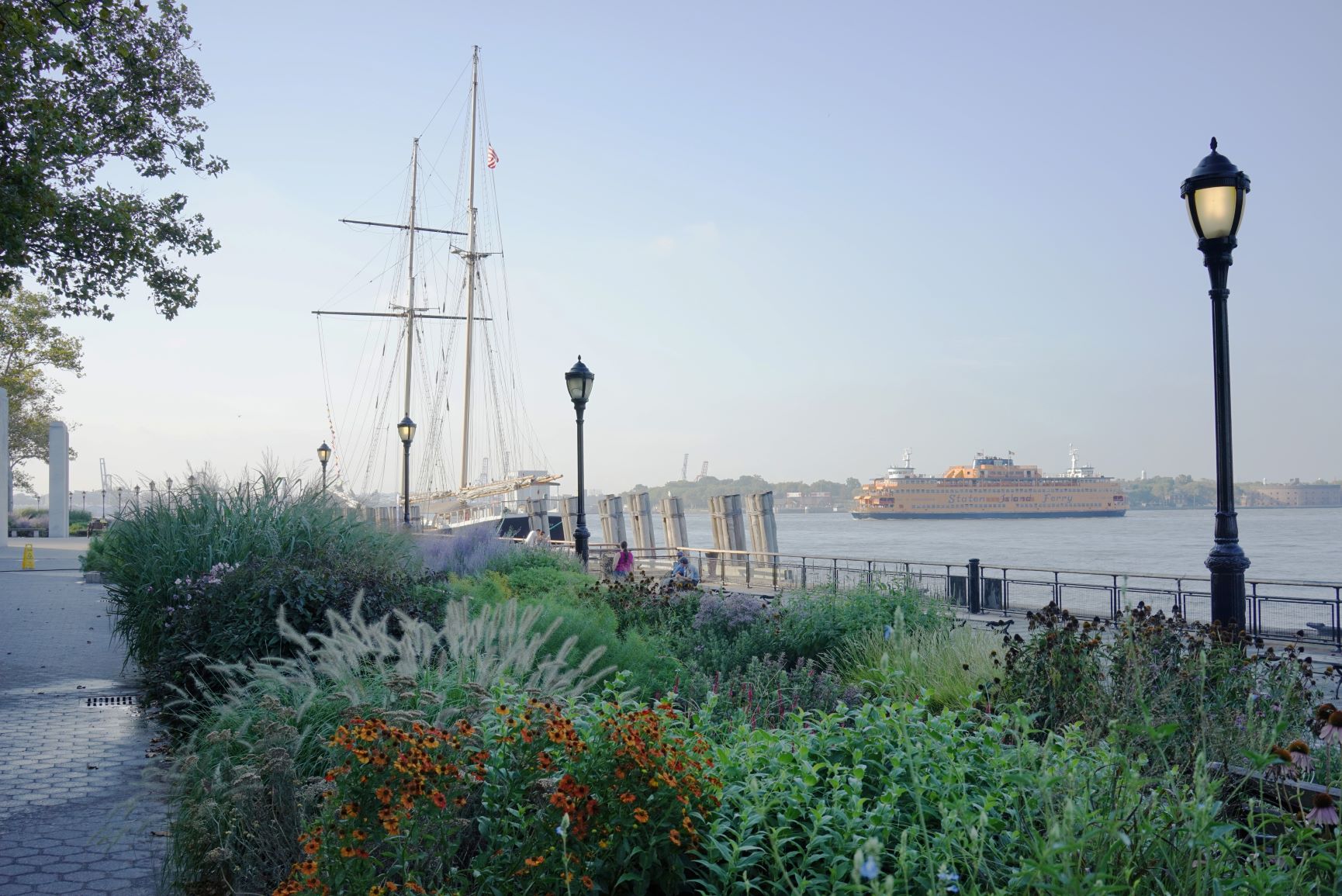 TBC: What is your favorite garden at The Battery?
Alfredo: From any point in the Bosque Gardens you can see the Statue of Liberty. In spring, I enjoy the sweet scent of sea kale (Crambe maritima) emanating from the herbaceous borders in the adjacent Gardens of Remembrance.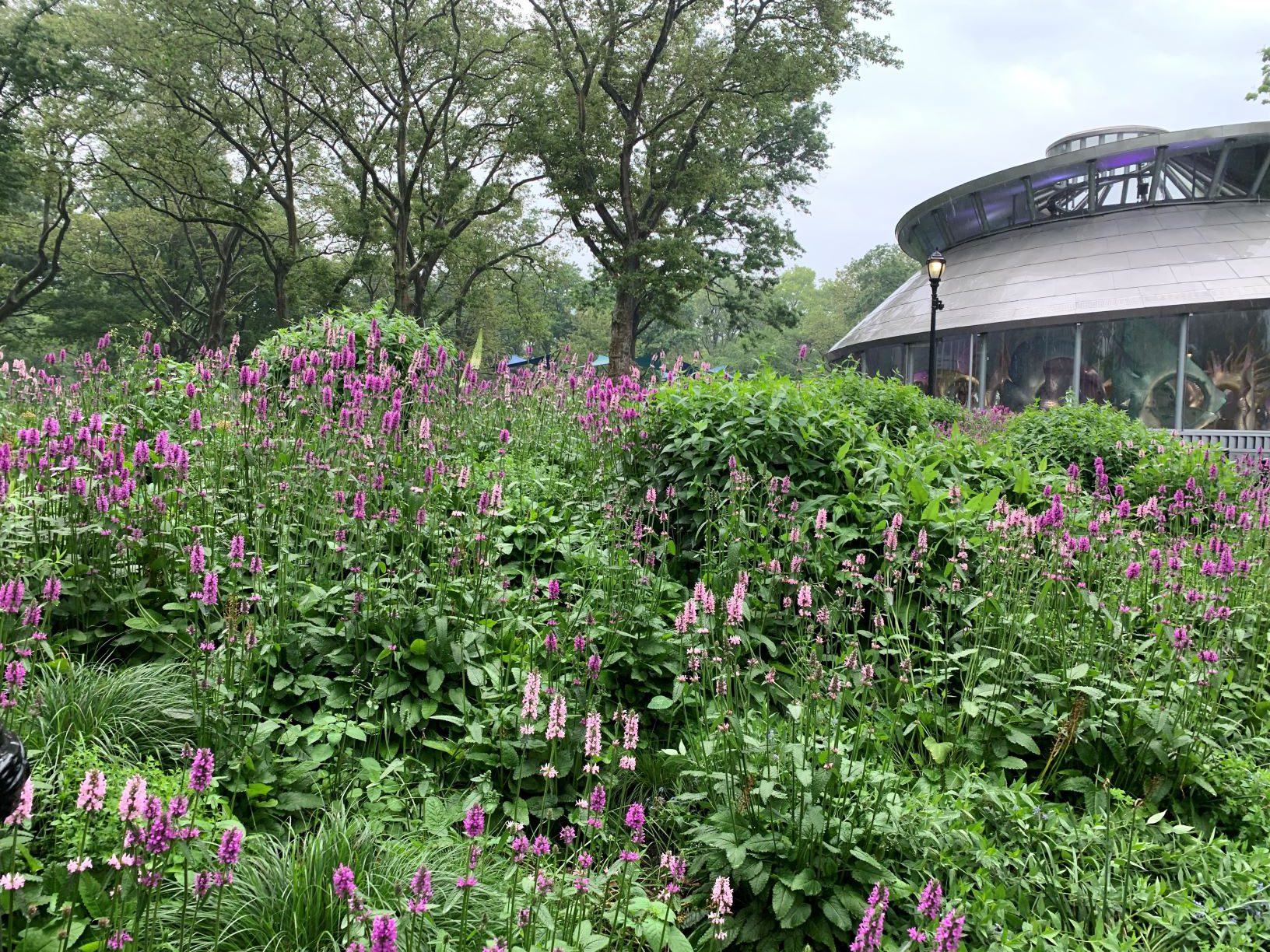 TBC: Do you have a favorite garden bed?
Alfredo: Every volunteer shift begins with a stroll past the Carousel beds, providing a never-ending flow of colors and textures. A continuous show with no intermission. It's me, the bees, and the butterflies. Calaminta and Agastache perfume the air… It's summer!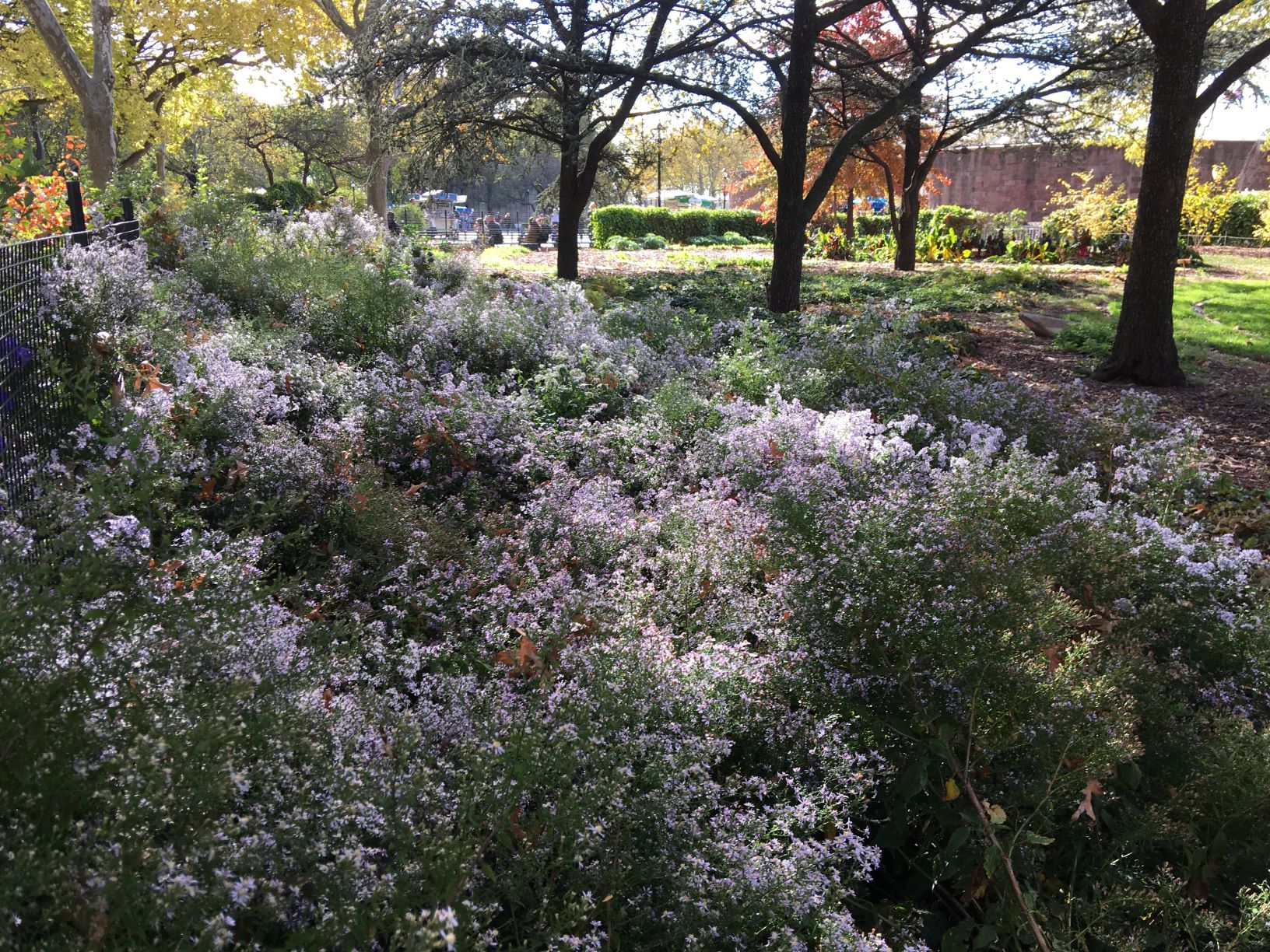 TBC: What is your favorite spot in the park overall?
Alfredo: The Forest Farm is secluded from the rest of the park. Birds love berries, and there is no shortage of food to forage in this quiet place. I usually come here to relax after my volunteer shift before going to work in event management.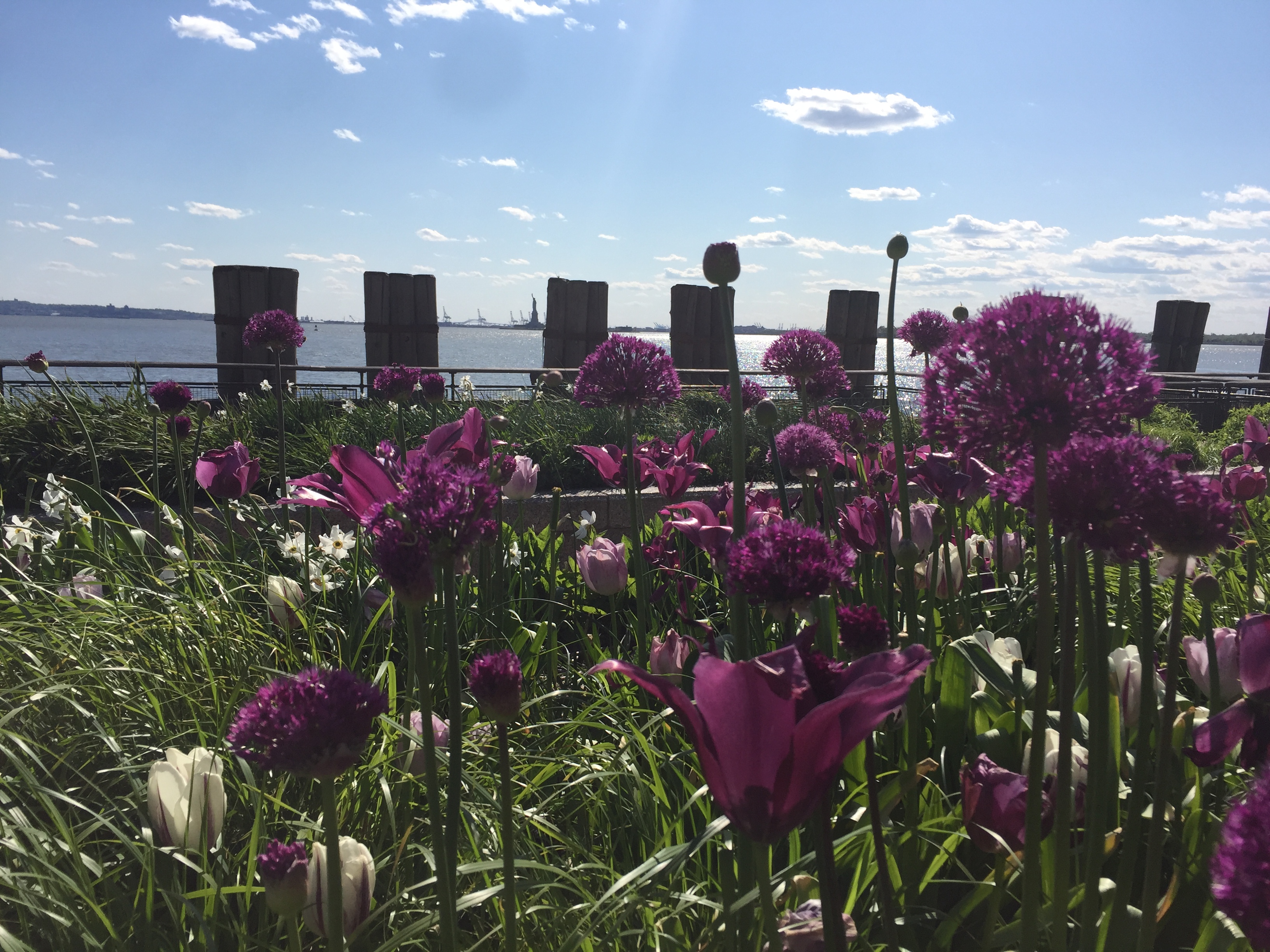 The Battery waterfront, captured on one of Alfredo's visits
TBC: How have you been staying hopeful over these past months? Has The Battery played a part?
Alfredo: I visit parks 2-3 times a week. I keep social distancing and always wear a mask. Otherwise it's Zoom, Calisthenics, articles, movies and the Met Opera stream until we volunteer again. I share park pictures with other volunteers since they cannot visit the park. It's safe to say I bring the park to others in quarantine.
Wishing you health and peace today and in the future. You can sustain The Battery's gardens by becoming a park volunteer or by donating today.